Our team got together in 2009 to help other enterprises and institutions in achieving their goals related to an efficient reduction of costs for power utilities, switching or improving to an effective energy management system whilst respecting current regulations and implementing innovative energy technologies.
Since our school days, our interests were related to systems and technologies, which would effectively save energy in relation with the omnipresent, still energy-intensive infrastructure and solutions that were designed in times when energy was several times cheaper than today.
For over a decade our solutions and services have been used by over 200 heading companies from around the country, bringing an estimated value of PLN 700 million in savings.
The vast majority of our clients continue to work with and recommend us to others, which gives us the satisfaction of a job well done.
Comprehensive energy auditing in enterprises
Evaluation of the energy efficiency of air conditioning and heating systems /and operating service
Telemetry and energy management systems
Cogeneration and Trigeneration
Energy management and energy outsourcing
Formal and financial investment service
Installations of renewable energy sources
Low energy consuming and passive building
Implementation of innovative energy solutions
Measurements and technical expertise
GS ENERGIA consists of specialists who permanently cooperate with, among others; AGH University of Science and Technology, Silesian University of Technology, Warsaw University of Technology, and energy auditors certified by the National Energy Conservation Agency, scientists from the Polish Academy of Sciences, certified installers, to professionally- ANALYZE, DESIGN, TRAIN, FINANCE and IMPLEMENT modern energy solutions for our clients.
Our services are aimed at three main recipients
: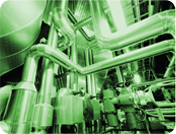 Solutions for the industry
Solutions for general construction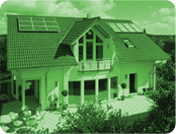 Solutions for single-family houses
Enterprise Energy Audit
Energy Efficiency Audit
Hydrogen Technologies
Evaluation of the Energy Efficiency
of Boilers
Energy Performance Certificates
Cogeneration Audit
Financing, Implementation
Evaluation of the Energy Efficiency
of Air Conditioning
Decarbonization
Comprehensive Improvement of Energy Efficiency in Industrial Facilities
Telemetry
Intelligent Energy Management and Monitoring
Energetic Lighting Audit
Thermal Imaging Checkup
Renewable Energy Sources
Design and Assembly
Optimization of Sales and Distribution of Electricity, Gas
Service
Boiler Rooms, Ventilation, Air Conditioning, Automation
Intelligent Building - Automation
Feasibility Study Applications for Co-Financing
Designed Energy Characteristics
Plans for Low-Emission Economy
Project Related to the Plan
for the Supply of Heat, Electric Energy and Gaseous Fuels
Training
Acquiring Financing for Investments
Technical Project
Diagnostics and Service
of Reactive Power Compensation
Modernization of Measuring Systems
Visualization of Consumption Profiles
Energy management strategies
Feasibility Study Applications for Co-Financing
Transformer stations and power installations services
Energy measurement services
The Mission
.
Offering proven, tailored solutions and products valued by customers, that allow you to generate financial and time savings, and that put you on the path of effective energy management.
The Vision
.
A leading domestic service company as a permanent energy manager of enterprises in terms of generated savings and implementation of energy innovation.