Our services are aimed at three main recipients
: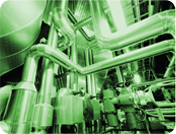 Solutions for the industry
Solutions for general construction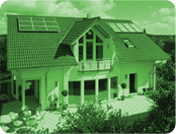 Solutions for single-family houses
Enterprise Energy Audit
Energy Efficiency Audit
Energetic Lighting Audit
Evaluation of the Energy Efficiency
of Air Conditioning
Evaluation of the Energy Efficiency
of Boilers
Cogeneration Audit
Financing, Implementation
Telemetry
Intelligent Energy Management and Monitoring
Service
Boiler Rooms, Ventilation, Air Conditioning, Automation
Comprehensive Improvement of Energy Efficiency in Industrial Facilities
Optimization of Sales and Distribution of Electricity, Gas
Energy Performance Certificates
Thermal Imaging Checkup
Renewable Energy Sources
Design and Assembly
Feasibility Study Applications for Co-Financing
Intelligent Building - Automation
Designed Energy Characteristics
Plans for Low-Emission Economy
Project Related to the Plan
for the Supply of Heat, Electric Energy and Gaseous Fuels
Training
Acquiring Financing for Investments
Technical Project
Diagnostics and Service
of Reactive Power Compensation
Modernization of Measuring Systems
Visualization of Consumption Profiles
Energy management strategies
Transformer stations and power installations services
Energy measurement services
The Mission
.
Offering proven, tailored solutions and products valued by customers, that allow you to generate financial and time savings, and that put you on the path of effective energy management.
The Vision
.
A leading domestic service company as a permanent energy manager of enterprises in terms of generated savings and implementation of energy innovation.